IMPORTANT ANNOUNCEMENTS
PAYMENT WITH CREDIT CARD IS NOW ACCEPTED!
Good news everyone! Registration payment for the 5th Regional Conference of Occupational Health can now be done with the credit card through this website.
Advance registration is open until 31st August 2018.
15 DOSH CEP points will be awarded to competent persons with 3 x TWA applicable for Occupational Health Doctors. 20 CPD Points by the Malaysian Medical Association will be awarded to health professionals.
Submit your abstract now!
The 5th Regional Conference Of Occupational Health 2018 "Building a Better Workplace"
WHY YOU SHOULD ATTEND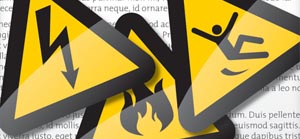 To acquire new knowledge and updates in the field of occupational health.
To gain exposure to new technologies and innovations in the field of occupational health.
As an educational investment for further enhancement of your career.
To meet and network with experts and practitioners in the field of occupational health.
To seek and enhance opportunities for collaboration within the various sub-areas in occupational health.
Collaborators